Track-Testing the 2015 Steeda Q650 Mustang at Sebring International Raceway
7/30/15, 06:47 AM
Former Vendor
Track-Testing the 2015 Steeda Q650 Mustang at Sebring International Raceway
---
Hello All:
I wanted to pass along this article that was recently done by
Mustang 360
- Evan J. Smith.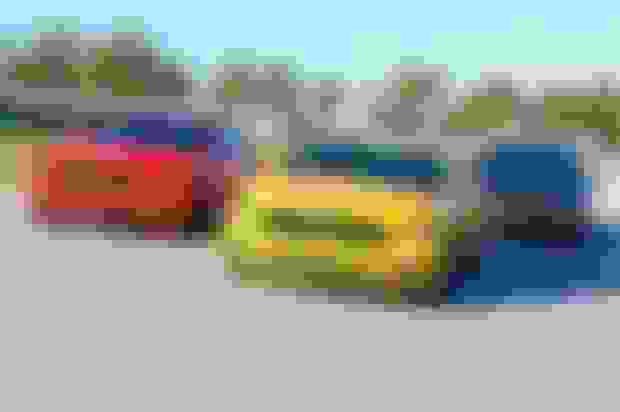 We gave Evan the keys to one of our Q650 Mustangs at Sebring & we allowed him to push it to the limits ... & this is his story!!
We drove in deep, laid into the Brembo brakes (which were enhanced with
Steeda
slotted rotors and Carbotech race pads), and downshifted to Fourth gear. Man, those brakes are nice! They modulated nicely and had a firm feel. We killed enough speed to cut in towards the apex, and the
Steeda G-Trac suspension
kept the Mustang flat and controlled. The front is modified from stock with a
Steeda
adjustable front sway bar with billet endlinks, progressive-rate sport springs, upper strut mount, Extreme G-Trac brace, and Steeda strut tower brace.
We do a lot of slalom and skidpad testing before we ever go to the track," says Orlando. "Once we feel the package is close, we'll do road course and sometimes drag testing to dial in the car to our specifications. For instance, with the 2015, there is noticeable movement in the rear bushings, but this is done purposely by Ford to control NVH and to give the Mustang good ride quality. To satisfy the niche market, we engineer parts to eliminate softness and add control for the person who wants a fun car that can perform on track and beat exotic cars that cost way more
Read more:
http://www.mustangandfords.com/news/...#ixzz3hNWV9OXz
http://www.steeda.com/2015-mustang-parts-home/
Best Regards,
TJ
Thread
Thread Starter
Forum
Replies
Last Post
Suspension, Brakes, and Tire Tech