You Won't Believe This Crazy Car Wore A Lincoln Badge
1/18/14, 07:45 AM
More Avatar Changes Than Paris Hilton Vid's
TMS Staff
You Won't Believe This Crazy Car Wore A Lincoln Badge
---
http://jalopnik.com/you-wont-believe...dge-1503653955
Never seen this before, and I dig it!
What was it?
A five-door wagon that used the Kammback (or Kammtail) design that had become popular for its aerodynamic qualities in the 60s and 70s, the Quicksilver Ghia was developed for the 1983 Geneva Auto Show. (Of course it was Geneva. This may have caused a riot in Detroit.) It proved to be so popular, so ahead of its time, that it ran the global auto show circuit until 1986.

What were the specs?
The Ghia was actually based on the chassis of a British AC 3000ME sports car that had been lengthened by nearly a foot, according to Mecum. It was driven by the ancient, ubiquitous 2.8-liter Cologne V6 — which did a terrible job of being an engine in all sorts of neat cars — with an unspecified amount of power mated to a five-speed manual.

What else made it special?
Besides the Lincoln badge? Well, as Hooniverse noted this week, that design resulted in a super-low .30 coefficient of drag, making it more aerodynamic than a Lexus LFA. It's mid-engined, too; the motor and transmission were placed just ahead of the rear axle for superior weight distribution.
1/26/14, 12:51 PM
Join Date: May 13, 2004
Location: Berkeley/Redwood City, CA
Posts: 17,913
Likes: 0
The wheel cap/centers look just about identical to the ones on the Continental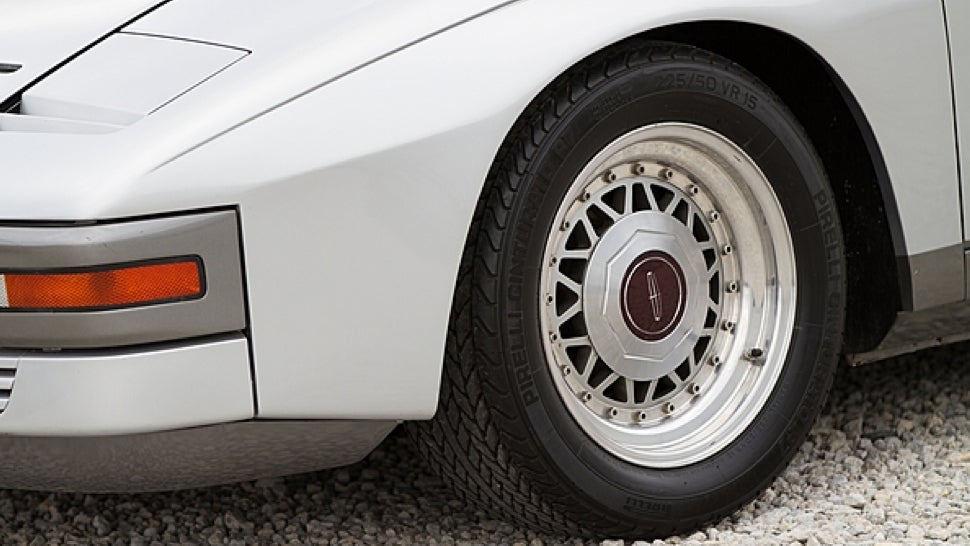 I bet those wheels overall would look pretty sweet on a Fox
1/27/14, 01:46 PM
More Avatar Changes Than Paris Hilton Vid's
TMS Staff
Thread
Thread Starter
Forum
Replies
Last Post