Please Welcome..... Our new Ford Addition
8/4/05, 02:49 PM
Low class manners, Lower class morals.
TMS Staff
Join Date: May 27, 2004
Location: Manchester, England
Posts: 4,539
Likes: 0
Just to make us a 5 Ford Family............ My Father in law has just purchased this Beauty, 4k miles and absolutely pristine! More pics will follow when I take them tomorrow night! The list is now :
1964 Thunderbird Convertible
1990 5.0 Thunderbird
2000 Mustang
2003 Thunderbird
oh, and an Escort....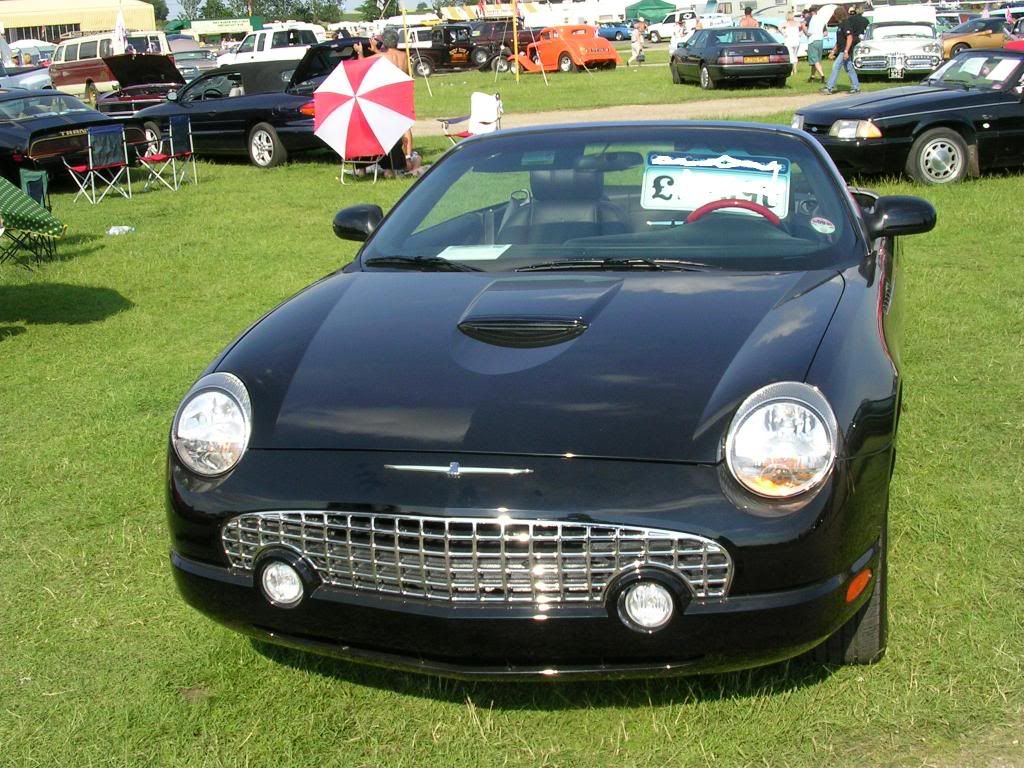 8/4/05, 07:52 PM
Join Date: May 13, 2004
Location: Berkeley/Redwood City, CA
Posts: 17,913
Likes: 0
whats all this 'pond' nonsense. its clearly a river :stubborn:
love that bird
8/5/05, 12:49 AM
Low class manners, Lower class morals.
TMS Staff
Join Date: May 27, 2004
Location: Manchester, England
Posts: 4,539
Likes: 0
Originally posted by Evil_Capri
@August 4, 2005, 4:45 PM
SWEET!!!!


How much attention does the smooth 'Bird garner across the pond?

Thanks Guys! Jason, I haven't been out in it yet, so I don't know. But considering the amount of attention the Mustang gets, and that the Bird is considerably rarer, should be a bit. One thing about it though, it is really quiet, you would never know there was a V8 under the bonnet, he needs a new exhaust........
8/7/05, 05:23 PM
Shelby GT500 Member
Join Date: July 21, 2004
Location: New Jersey
Posts: 2,919
Likes: 0
The bird missed I think because of the critically UNacclaimed interior/dash design. I think they would've done much better going with a more retro design like the Mustangs. It is a shame it didn't last, cause it is a pretty nice car.
Thread
Thread Starter
Forum
Replies
Last Post
Suspension, Brakes, and Tire Tech