Roush Vent Gauge Pod & AeroForce Interceptor Gauge Installed
10/29/11, 12:48 PM
Mach 1 Member
Roush Vent Gauge Pod & AeroForce Interceptor Gauge Installed
---
Installed a Roush Vent Pod and an AeroForce Technology Inc., Interceptor gauge today. The Interceptor gauge install was the easiest ever, just plug it into the OBD II connector. Now on to the hard part, programming the gauge parameters!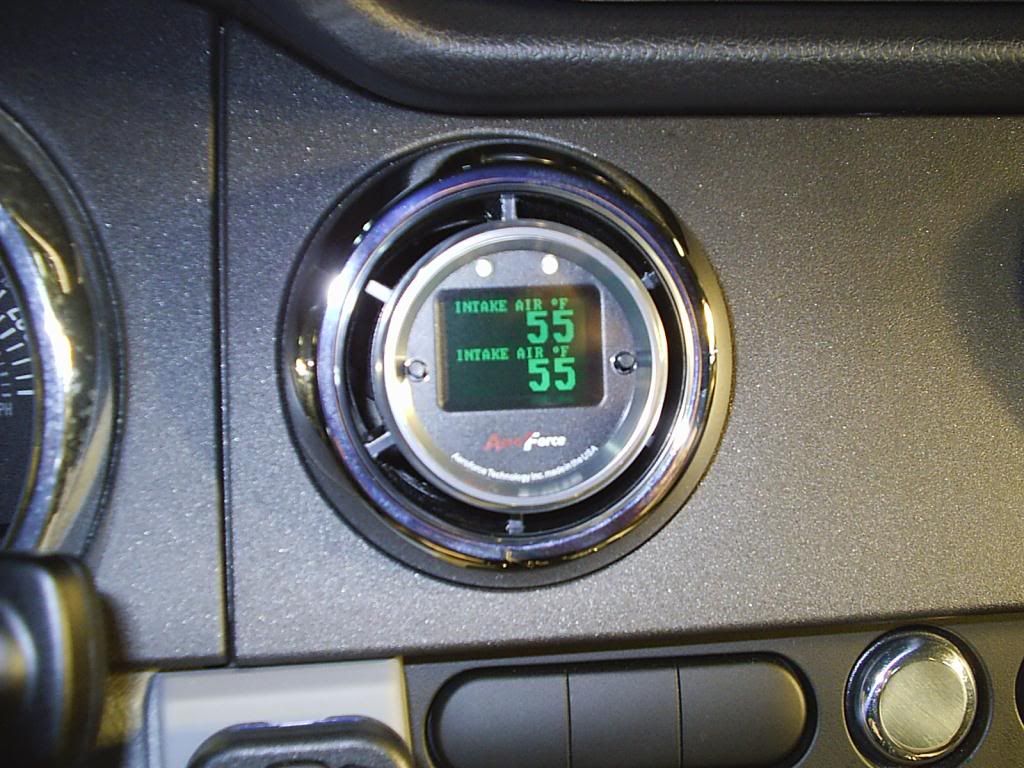 10/29/11, 05:41 PM
Mach 1 Member
---
Last edited by Scott2; 11/8/11 at

03:23 PM

.
10/29/11, 08:23 PM
Mach 1 Member
Join Date: December 27, 2010
Posts: 750
Received 0 Likes on 0 Posts
Yep, very easy install, and I didn't even need to use anything to feed the wire up into the vent. I had the Interceptor gauge in my last car, so I wanted one for this, too.
Just be careful removing the vent inserts, I snapped-off one of the vanes. No big loss, it's not going back in any time soon anyway!
12/10/11, 09:01 AM
Cobra R Member
Join Date: February 18, 2008
Location: Biloxi,Mississippi
Posts: 1,511
Likes: 0
Received 0 Likes on 0 Posts
---
that looks cool ,,I have one for sell with a Saleen gauge in it for only $ 50.00 with FREE shipping ,,please PM me if any one needs one .,,thanks .
12/10/11, 09:03 AM
Cobra R Member
Join Date: February 18, 2008
Location: Biloxi,Mississippi
Posts: 1,511
Likes: 0
Received 0 Likes on 0 Posts
Thread
Thread Starter
Forum
Replies
Last Post
Suspension, Brakes, and Tire Tech