Ford post-kinetic design
12/1/08, 02:16 PM
Cobra R Member
Join Date: January 30, 2004
Location: Florida
Posts: 1,718
Likes: 0
Received 0 Likes on 0 Posts
Ford post-kinetic design
---
I found this article on CarBodyDesign.com
http://www.carbodydesign.com/archive...inetic-design/
Ford post-kinetic design
Ford Design Chief John Mays has revealed that at the Detroit Motor Show the company will unveil a new model which will give indication on the new post-kinetic global design language.
In an interview with Automotive News, Ford Vice President of Design
John Mays
has revealed that the new design language will be an evolution of the
Kinetic
concept. The new formal language will be simpler and
more elegant
while keeping the key aspects of the design philosophy first introduced with the Iosis concept in 2005.
According to
Motor Authority
, the new model could be the 2010 Taurus.
12/1/08, 02:48 PM
Cobra R Member
Join Date: January 30, 2004
Location: Florida
Posts: 1,718
Likes: 0
Received 0 Likes on 0 Posts
Check the date on that Knight, that is actually a Concept Sketch for the Ford Iosis Concept that became the production Mondeo.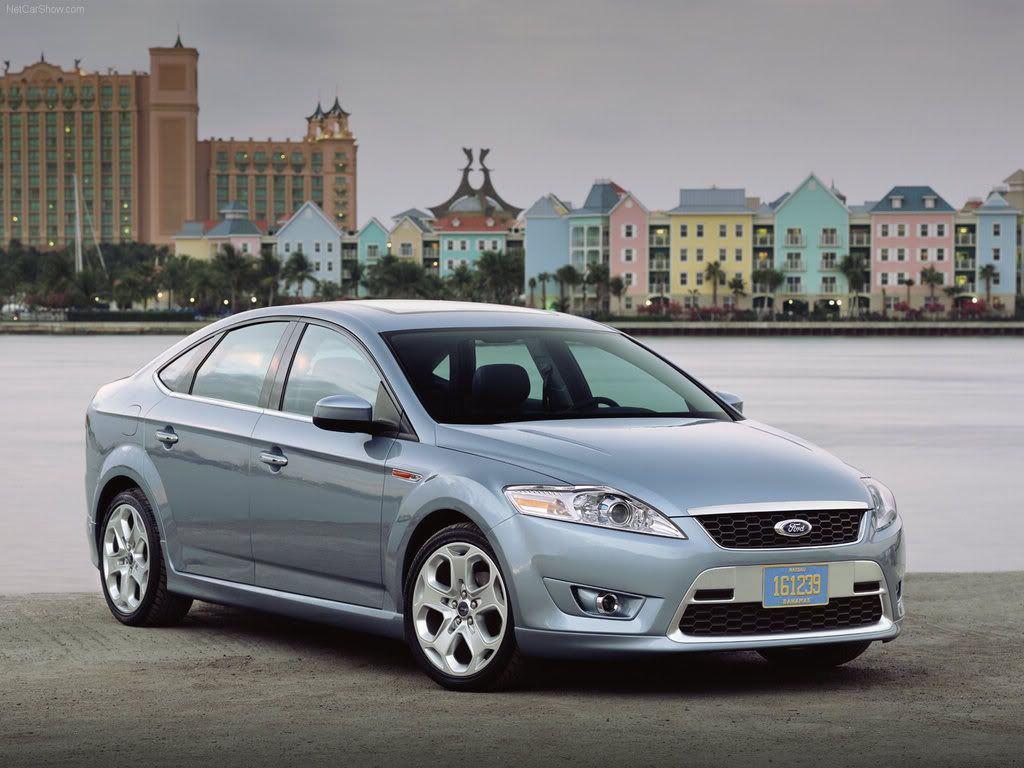 It's a Shame they get this and We're stuck with the Fusion.
---
Last edited by TampaBear67; 12/1/08 at

03:21 PM

.
12/1/08, 05:12 PM
Closet American
Join Date: July 17, 2005
Location: Vancouver, BC (Hollywood North)
Posts: 5,829
Likes: 0
Received 0 Likes on 0 Posts
OK, I gotta say it. This...
...is a far cry from this...
Just build the damned Iosis already, call it a Taurus, and watch sales go through the roof as every other carmaker turns green with envy.
12/1/08, 07:16 PM
Closet American
Join Date: July 17, 2005
Location: Vancouver, BC (Hollywood North)
Posts: 5,829
Likes: 0
Received 0 Likes on 0 Posts
12/1/08, 09:38 PM
12/2/08, 05:05 AM
More Avatar Changes Than Paris Hilton Vid's
TMS Staff
Thread
Thread Starter
Forum
Replies
Last Post