I have yet another Question
4/8/07, 03:53 PM
I have yet another Question
---
If anyone here bought a car, and were not happy with it, and had 5 days to give it back, would they give it back, and keep looking, or keep it for it's 'practical' purposes.
Because, well, today, I went looking again, first stop was at Future Ford of Clovis. Did some looking, mind you, I had a line on a Black 2007 GT, 28 cash out the door at another lot. And, well, today, in my opinion, was just browsing.
And, it was meant to stay at just browsing.
But, next thing I know, a down payment was being put out, as well as a purchase order for something that resembles this: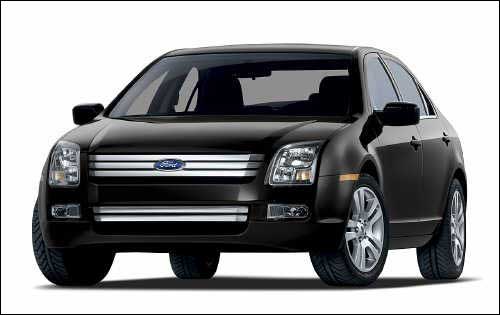 And, well. . . . truth be told, I like the car, but I don't like it enough to own it. 5spd A/T, 2.3..and they want $23,500 for it.
But, like I said, I dont like it, it just isn't me. But it's practical purposes are outstanding.
I was just wondering, if you all 'accidently bought something', and ended up, truthfull, not liking it, and had the 5 days to return it. Would you return it?
Thanks
4/8/07, 04:55 PM
Tasca Super Boss 429 Member
Join Date: February 1, 2004
Posts: 3,751
Likes: 0
Received 0 Likes on 0 Posts
Do not ever, ever, buy a car you don't like. The great thing about having such a variety of available autos out there is choice, choose a car you like owning and like driving.

That said, you've got $5000 difference between what you paid for the Fusion and what you were going to pay for the GT. Do you think 5 grand in aftermarket bits would make the Fusion the car for you? Or is it just not the kind of car you'd go for no matter what?


Take the car back, sit down with the dealer, and see what you can do.
4/8/07, 11:18 PM
Well, we got off the phone with the dealer, we'd decided not to goafter it after all, because, well, mostly, we found identical cars, with thousands less miles on them, for less $$$$$$
And, the butt munches refuse to honor their own **** thing. Basically, they said, that even if our bank does not agree to finance, since we signed their 'contract', we are locked into a loan that's 15% APR, 528/mo on top of a 560/mo truck payment. Which is not do-able.
So, i'm pleading to everyone, what do we do if the lot tries to stick me/us in this car, in a vice-like grip?
4/9/07, 02:02 PM
Tasca Super Boss 429 Member
Join Date: February 1, 2004
Posts: 3,751
Likes: 0
Received 0 Likes on 0 Posts
Sue. It's that simple, if they gave you the option to return the car inside 5 days they're as bound to honor that as part of your agreement. If you drive the car for a year and THEN decide to make them take it back, you wouldn't have a case for a suit. But mostjudges will side with the consumer in this sort of case. The dealer knows this, so if you get the lawsuit ball rolling they'll likely cave or try to copmpromise.
4/12/07, 07:24 PM
I'm happy to report that the situation is over.

The general manager of the lot called personally, and told us that what his underlings had pulled was NOT S.O.P. And, he invited us to come look at his Mustang inventory. If we did not find one we found satisfactory, he would tear the Fusion contract up in front of us personally.
4/13/07, 04:03 PM
Very Good man....do business with him.
Thread
Thread Starter
Forum
Replies
Last Post